The challenge of maintaining supply has never been more evident than during COVID-19, even more so for critical, medical instruments and implants. We see three challenges facing the industry over the next 12 months;
How can we rebuild a robust orthopaedic manufacturing supply chain?
How do we plan for the scale up of manufacture as demand for product regrows?
How do we respond to the increased demand as priorities shift from COVID patients to elective surgeries?
COVID has severely impacted on most if not all industries, not least Orthopaedics. The resulting impact has seen instrument and implant suppliers cease trading causing severe disruption. Those that have survived, are having to pivot quickly to retain their capabilities and capacities throughout the pandemic. This has caused an issue with the supply chain being able to adapt to the demands of the industry.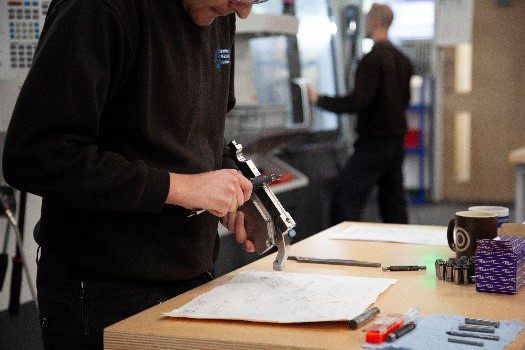 Maintaining the supply of product during the disruption that has been caused by COVID is critical. SPM have prided ourselves since the 1980's on our customer service and ease of engagement, making the process of both product transfer and NPD as efficient as is possible.
As a high precision instrument and implant manufacturer, SPM provide our customers with an efficient and reliable value-added service that will ensure supply of product is uninterrupted and supply chains enhanced. By adding robustness and improving reliability in the supply chain, the delays in product development, getting product to market and ultimately patient surgeries can be diminished.
The next challenge facing the industry is how we respond to the shift to the new normal once the vaccine program takes effect across the world. We believe this can only be effectively achieved if OEMs and sub-contractors work closely together to meet the evolving demands of the industry.
The backlog of procedures will require immediate increased demand of product, once operating theatres are opened up to perform elective surgeries. To keep up with demand, it must be reacted to early, and quantities that are required may have to be split between suppliers. We have a dedicated NPD team that allows us to react quickly to the demand and manufacture product with minimal lead times.
Our continued investment in equipment allows SPM to scale production to ensure that growing product demands are consistently met. SPM also believe in a continuous programme of investment in our resource, processes, and technologies. Our recent $1.5m investment in quality assurance and inspection capability typifies this investment, and ensures we continue to meet the highest demands from our clients such as Stryker, Zimmer-Biomet, DePuy.
If you are looking to improve the robustness of your supply chain, then please contact us to see how we could support your business at https://www.sheffieldpm.co.uk/contact/ or email us at sales@sheffieldprecision.com